Tamal Krishna Goswami Tape Ministry
---
Listen Online MP3 RA
Glimpse Into Goloka Series
While listening to any lectures by His Holiness Tamal Krishna Goswami, please keep in mind that these lectures were given over three decades. The times changed and therefore some of the comments are obviously relevant to that point in time only. However, at the same time, most of the content is inspired from the eternal teachings of the Vedic Literatures and Gaudiya Vaisnava sampradaya (disciplic succession). In that light, the messages on these lectures have eternal instructions that can benefit listeners regardless of time, place, and circumstances.
Term of Use: You can download the lectures for your personal use or to share with other devotees. You are not allowed to charge others for the lectures. You are not allowed to host the lectures on your own website. Feel free to link to our website from your website.
To listen online: LEFT click on the LENGTH of the lecture, and it should start playing right away.
If this doesn't work for you, LEFT click on the SIZE of the lecture instead.
To download: RIGHT click on the SIZE of the lecture and do "Save Target As" or "Save Link As" to save the file onto your computer.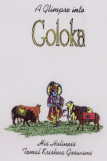 Description: A diversified series covering His Holiness's autumnal 1994 visit to Amsterdam. Starting with his arrival address -intimate and funny-, these lectures explain a large variety of topics, such as "The Gift of Lord Caitanya" -a colorful home program with interesting questions from both old-timers and newcomers- and "The Glories of Conjugal Love" -nectar pastimes based upon important points from the Caitanya-caritamrita and the Brahma-samhita. Then follows an initiation lecture with good advice about chanting and another wonderful SB class "Devotion Transcends Disqualification". Finally His Holiness's preaching ecstasy gains firm ground with the sobering "Do Your Duty & Remember Krishna", a Gita class on how to survive in this material world while simultaneously making spiritual progress. A transcendental bouquet.