Tamal Krishna Goswami Tape Ministry
---
CD / DVD
The Joy of Hearing
Complete Lecture MP3 Set
This complete MP3 set contains all the lectures that have been processed up to date. It contains over 3300 files for a total size of 43GB, for 3200 hours of listening time. Majority of the recordings has never been released on tape. All the lectures are available for free download on Listen Online page. (As we are still slowly collecting and processing more lectures, we will add them online and to this set.)
This set is released on 11 DVD's, in paper or plastic sleeves. (These DVD's are meant for computers, and may not play in some DVD players. )
Price: US$50. (If you have ordered the old 24-CD MP3 set or 4-DVD MP3 set before, or if you have ordered over $100 of tapes from the tape ministry before, we are happy to reduce the price to $30. Please simply request it when you order.)
For payment information please see order info page. Please allow one week before shipping.
Bonus offering: With purchase of this MP3 set you can get a "Gods, Demigods and Incarnations" DVD for $5 only
God, Demigods and Incarnations Video
The DVD copy sells for $8 and the VHS (NTSC) copy sells for $5. Both are produced by ITV.

RealVideo Watch Download
Namasvadanam 1 CD -- Relishing the Holy Name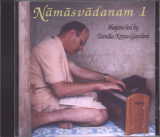 It consists of bhajans and kirtans led by Tamal Krishna Goswami. The tracks are Sri Guru Carana Padma, Sri Krsna Caitanya Prabhu, Gopinatha, Ye Anilo Prema Dhana, Hare Krsna Kirtana in Dallas, Jaya Radhe Jaya Krsna, Radhe Jaya Jaya and Hare Krsna Kirtana in Houston. The Hare Krishna Kirtana in Dallas was led by Tamal Krishna Maharaja during Mother Kirtida's final days, where he sang and played the mrdanga himself.
80 minutes, in a jewel case. -- $7
Listen to MP3
Download CD Image: BIN CUE
Prayers of Narottama Dasa Thakura CD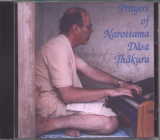 It consists of all the bhajans on the "Prayers of Narottama dasa Thakura, Favorite Bhajans" tape, except Sri Guru Carana Padma which is included in the Namasvadanam 1 CD.
Vrndavana, 1992 -- 80 minutes, in a jewel case. -- $7
Listen to MP3
Download CD Image: BIN CUE
Antyopadesamrta VCD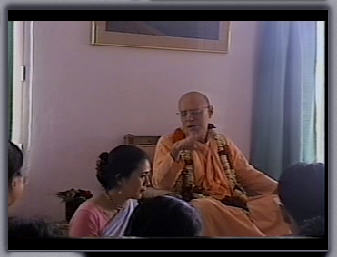 The Antyopadesamrta Video CD (VCD) set contains 7 classes on the Nectar of Instruction given by Tamal Krishna Goswami in March this year in Mayapura, two darsanas with the Taiwanese devotees, and one Mayapura night bhajan. The classes and darsana are in English/Chinese. The set is produced professionally by Ekacakra Prabhu in Taiwan. We thank him for his hard work.
VCD is a format to put video content on CD-ROM. There are different software that allow you to play it on computer, for example Windows Media Player. Certain DVD players also can play VCD.
Mayapura, 2002 -- 9 VCD's in a simple case. -- $30

Listen to MP3
Download CD Image: 1.BIN 1.CUE 2.BIN 2.CUE 3.BIN 3.CUE 4.BIN 4.CUE 5.BIN 5.CUE 6.BIN 6.CUE 7.BIN 7.CUE 8.BIN 8.CUE 9.BIN 9.CUE

Step-by-step instruction on how to play VCD in Windows Media Player. All you need is a CD-ROM drive and the Windows Media Player software.

Put the VCD in the CD-ROM drive.
Start Windows Media Player.
Click on File|Open. A file dialog box opens.
Change to you CD-ROM drive, usually this is you "D:" drive.
Double click on the MPEGAV folder.
Change the "Files of type" drop down box to "All Files(*.*)".
You will see a file called MUSIC01.DAT. Select it and click Open.
You should see the video now.

To change the size of the video display, go to View|Full Screen or View|Zoom|Fit to Window, etc.
To get out of the Full Screen mode, simply click on the screen.